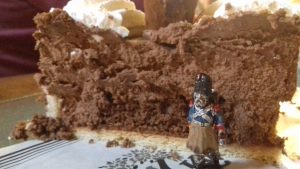 Madrid is natuurlijk een prachtstad, maar in Amsterdam speelt Ajax en in Madrid speelt Real. Delft is natuurlijk ook een prachtstad, maar in Delft speelt Murphy's Heroes en in Amsterdam spelen wij. Amsterdam heeft Delft dit weekeinde een taartlesje geleerd.
De Heroes – ook wel bekend als de 'Stadhouderlijke' – steken namelijk al jaren armere wargameclubs de ogen uit met wekelijkse appeltaart. Wij Amsterdammers zijn daar gisteren VET overheen gegaan met de ALLERBESTE Amsterdamse chocolade- en aardbeientaart, ongeveer 4 keer lekkerder dan 1 appeltaart. In de wargametaartcompetitie hebben wij aldus tegen de anorexe Delftenaren een klinkende overwinning behaald. Een daverende stunt, aldus internationale waarnemers. Een bijzonder smakelijke stunt bovendien die geheel past bij ons VIJFJARIG BESTAAN.
Op zaterdag 1 maart 2014 hadden we onze allereerste wargamedag, ziehier onze eerste internetaankondiging op GWHobby. De Hired Guns kwamen toen ook langs. We begonnen in 2014 met lappen van de markt, huisgemaakt terrein, papieren gebouwen en veel lol natuurlijk. De lol is gebleven. Het terrein is verbeterd, neem dit nou: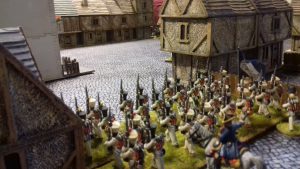 Of deze: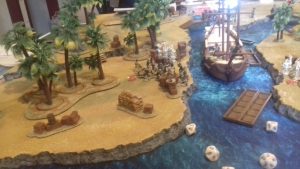 Of dit!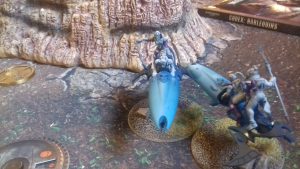 Nieuwe terreintechnieken dienen zich aan. Max had een 3D-geprint scheepswrak met fantastische details: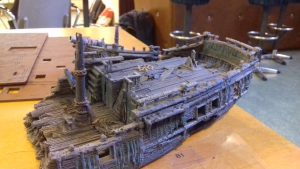 De 40K-tafel van hem & Krisztyian was overigens indrukwekkend.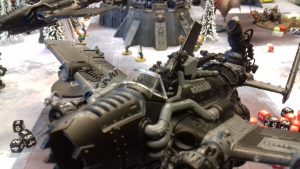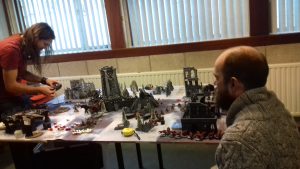 Alessio en Dino hakten op elkaar in: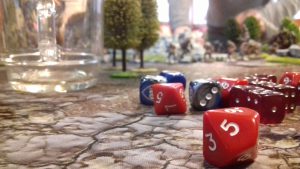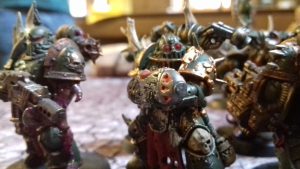 Chris was een keertje terug uit Londen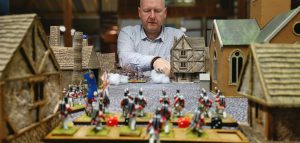 En we hebben een nieuw lid, Robert Beckman uit Den Haag.
(twee geweldige foto's van Eltjo, mooi nieuw toestelletje heeft hij)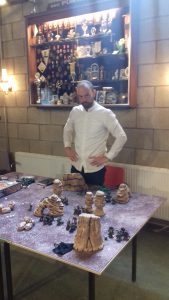 Jonathan dacht eenvoudig van Björn te kunnen winnen – hier staat hij dreigend voor zijn prijzenkast met eerder gewonnen trofeeën. Uiteindelijk verloor hij kansloos van Amsterdams grootste 40K-talent. Jonathans enige trofee was een extra rimpel op zijn toch al zeer gerimpelde voorhoofd.
Ook twee weken geleden was het weer druk, met 40K, Blood & Plunder, Flames of War en Spearhead! Een korte impressie: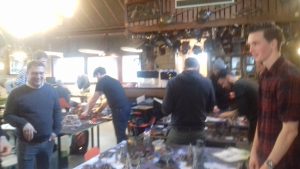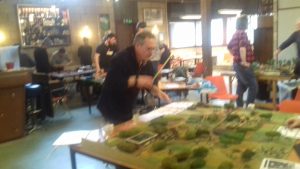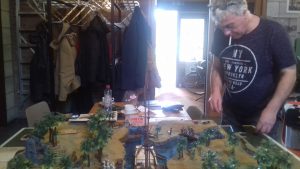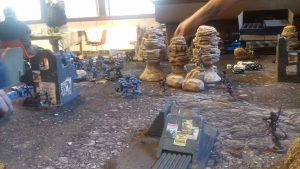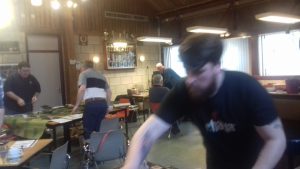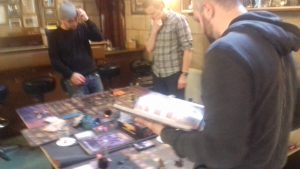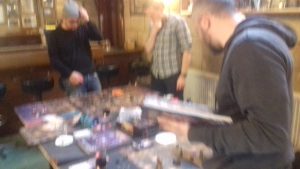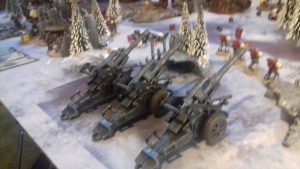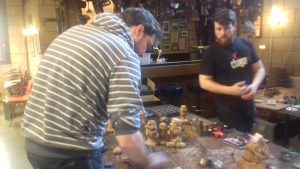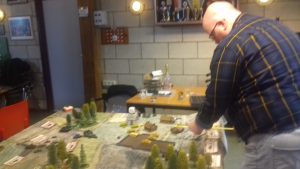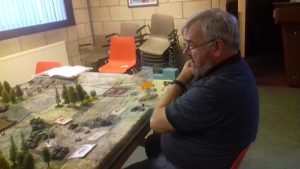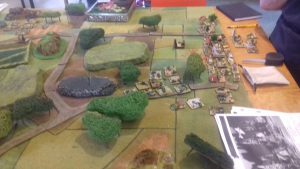 Tot over vijf jaar de volgende keer!
PS op 23 maart is een extra clubdag met zes tafels Sharp Practice onder de bezielende leiding van organisator Eltjo! Je kunt nog steeds komen, want voor iedereen is een eenheid. Doe mee!