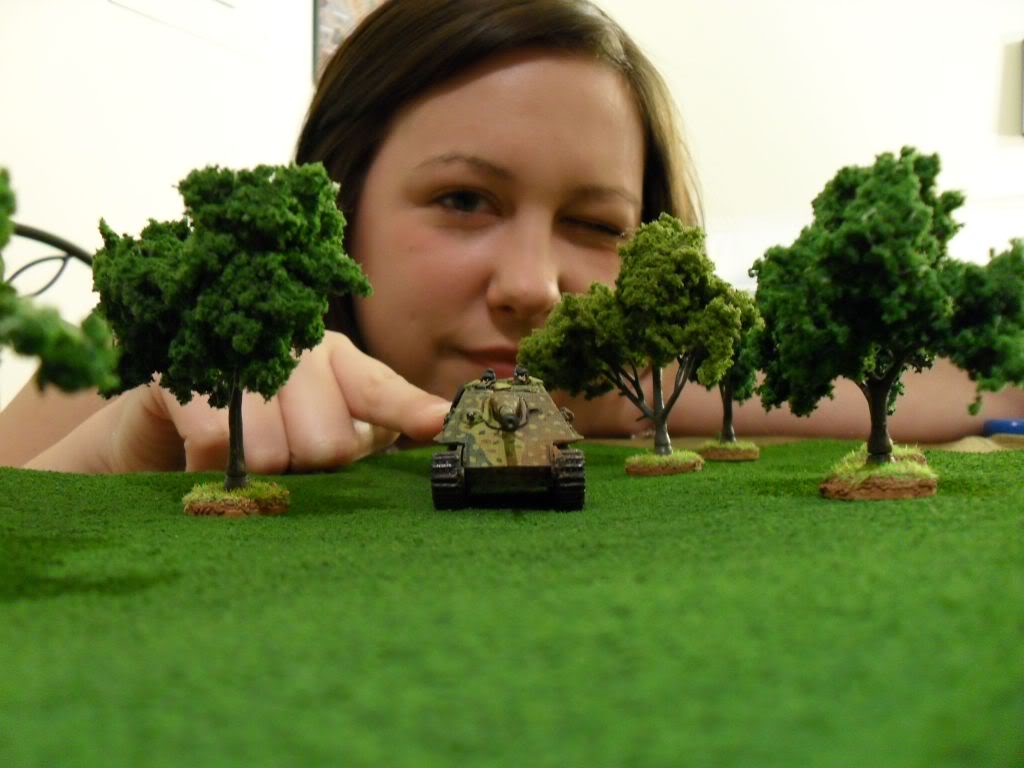 (in het Nederlands, klik
hier!
)
The Amsterdam6shooters are a friendly and open wargame club in Amsterdam, since spring 2014. We focus on miniature wargaming and tactical and strategic board(war)games. We're a social club for social gamers. Minimum age is 16. We're not a youth club. We laugh, have fun, throw dice, drink beer and conquer lands. The majority of our members are 25 years or older and have been playing (board)wargames for years. We have a steady group of about 35-40 members now, and we are still growing.
The club is interested in all kinds of games related to minatures and strategy and all historical and non-historical periods and themes. We started as a mostly historical wargames club and in 2018 merged with the local 40K-scene.
Thus, we have two distinct branches that happily play together: about half of our group regularly plays many different well-known casual historical and skirmish games (Black Powder, Bolt Action, De Bellis Antiquitatis, Blücher, Frostgrave, Flames of War and Infinity, to mention a few). Our other half is a group of dedicated 40k-fans. They more like tournament games and the GW 40K-universum and focus on 40K and Killteam.
We sometimes play dungeon crawlers with miniatures like Descent, Conan or Imperial Assault and irregularly try boardwargames like Command & Colours, Memoir '44 or Heroes of Normandie. We don't play general or family board games or role playing games. We can recommend other game clubs and shops if you prefer
Our preferences are not 'fixed', everybody is welcome to bring his own army or board game or rulebook and introduce it to the club. You will probably find an opponent, most club visitors are eager to try out new rules. We're a relaxed group, no rule fanatics, nerds, or jihad WAAC-players. Winning is important, but playing is more important than winning.
Club meetings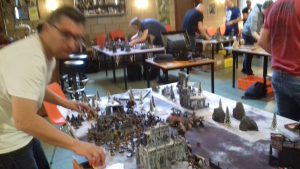 We meet every 2nd Saturday and 4th Sunday of the month in our clubhouse near the Muiderpoort station in Amsterdam-East, from 13-18 o'clock (or later) . See our events calendar and contact information. If you register for this site (free, fill in the form below) you can join/book a game table very easily via our forum. No special requirements.
You don't need to bring a miniature army to visit our meetings. Most core members have more lead & plastic than you can imagine, so if you join a table we most probably have the miniatures ready.
We welcome newcomers and newbies. We have battlemats for all kinds of wargames and we have a very large collection of scenery at the club (mostly 25/15mm/6mm, hills, woods, medieval houses, roads, rivers, 40K and WW2 ruins).
Membership/ entrance fee
Membership fee per calendar year is 45,- per annum. Non-members who join a table pay nothing the first time, 2 euro the second time and after two visits the regular 8 euro entrance fee. If you only want to look around, we charge nothing. Nada. Niente. You're welcome (yes, we're mad).
We serve free lunch and spicey snack food, and our bar is cheap (all drinks around 1 euro). Bringing your own drinks is not allowed, however. Come and beat us, and if you can't beat us – join us!